Please support on UPI
m.manaja@paytm
Check Madhuri Dixit Movies
check here
As I was writing the post for REALITY SHOWS,JUDGES & DANCE, I fell in love with Wednesday to any day woman crush, Madhuri Dixit, all over again. And therefore, here you have some rare pictures of Madhuri Dixit.

The evergreen and epitome of grace | Madhuri Dixit
Even the black and white look suits Madhuri so much. Elegant,sophisticated,sensuous....beautiful...:)
Buy Madhuri Posters
Madhuri Dixit in lockdown with family
doveranalyst RJ Mrunmayee Radio Show on Madhuri Dixit
Yours truly did a show on her. Duh, obviously. By now, in all these years on air, I have hosted several shows on Madhuri Dixit on the radio.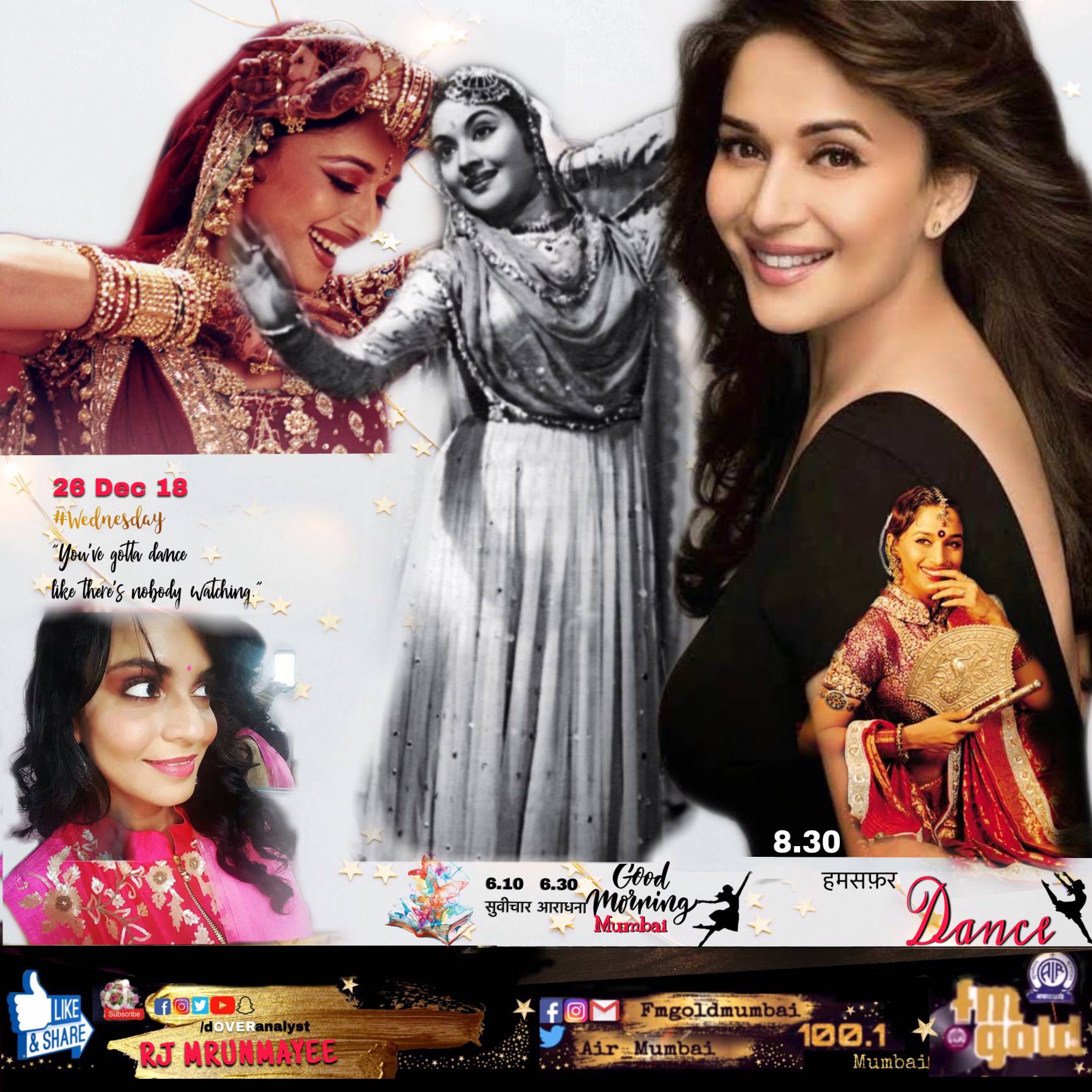 Listen to shows at bit.ly/rj-mrunmayee-shows
Madhuri Dixit as a Judge
Oh, we love it when Madhuri Dixit does the "Perrrrfect", don't we? She is the perfect blend of class and fun swag. Her personality even as the real Madhuri Dixit, the person behind the stardom is contagious!

Madhuri Dixit as a judge in dance reality show
Madhuri Dixit: Quirky expressions
When she was first said her smile is beautiful, she kept looking in the mirror, again and again, smiling
thinking if this is a beautiful smile, that's when she first felt, she is beautiful


If Madhuri Dixit had a moment about being beautiful, well what can be ever said! Impromptu moments always steal our hearts away....when the person never knew she was being captured....:P
Buy Madhuri Dixit Wall Poster - India
Buy Madhuri Dixit wall posters
here
I kept searching for pics, as pics for none of the shows are easily available....but I got a great collection of Madhuri Dixit...lemme start with the most beautiful pic of hers...
Madhuri Dixit is both graceful and quirky.
A very rare find
Its a dream come true for even people like Remo to work with Madhuri
And now for some spectacular picture-perfect poses
Madhuri Dixit | Epitome of Elegance and Grace
Madhuri Dixit in DevDas | The cliche.....maar daala....allah, maar dala...
Madhuri Dixit

Madhuri Dixit and Expressions
The vibrant speaking eyes and the beautiful smile just holds everything together when Madhuri Dixit graces you with her sheer presence.
See those expressions!!
Madhuri Dixit in Dil to Pagal Hai

Buy Madhuri Dixit Movie Blu-Ray/DVD / Watch free
Madhuri Dixit
The Maya....the charm, the elegance....the purity of it...
The strong, composed woman
When she got the padma bhushan

Didn't I say she's got the same habit of moving her hand through her hair...

Bollywood Song Analysis Meaning Translations
Buy Madhuri Dixit Movie Blu-Ray/DVD / Watch free
Author: Mrunmayee Manaja is a famous radio jockey in Mumbai known as "dOVERanalyst Rj Mrunmayee".She hosts live radio shows from Mumbai, in Hindi and English broadcasted worldwide from the world's largest radio network
SubscribeI'm a simple radio jockey. There will be no spam. Only content IF I'm free, that is. Click the button for new post updates.
I am trying feed burner alternatives. Get your own 👉follow.it
Comment!
Also ✅ post to facebook. Please donate to help support us creating more content. A subscription/ one-time payment will really help.
paypal.me/doveranalyst
or
paytm
Choose a recurring payment option from dropdown.