Please support on UPI
m.manaja@paytm
The Delhi Gang Rape Case | All details
This post has a compilation of all authentic news published in national and international media detailing the complete story of what exactly happened in the Delhi Gang Rape case in India.
What was the real name of Nirbhaya?
Jyoti Singh Pandey. Her parents are proud of her. A conversation that needs to be had. If rape victims weren't abused all their lives, discriminated against and forced to live a life worse than death, no one would hide real names. In this case, as she has passed and the parents proudly present her name, I see no reason to call her Nirbhaya.
A much needed move. Finally. https://t.co/1pqFYtgIT4

— RJ Mrunmayee (@Doveranalyst) March 20, 2020
Warning: This contains everything you need to know, all gory details of the brutal night.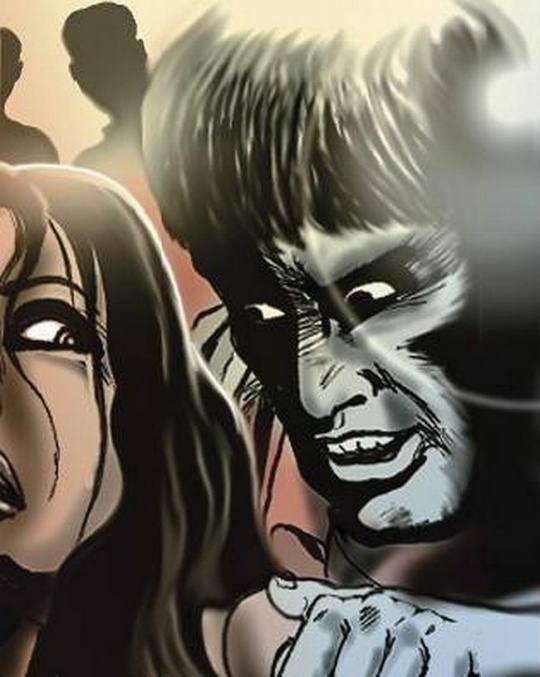 UPDATE2: BOYCOTT REPUBLIC DAY - I agree. Let no one reach to celebrate Republic Day. What celebration are you talking of? Gang rapes continue to happen despite protests and people continue to use MC(MF), BC as they protest also, as if it was ABC. What MINDSET change are we talking about then?
Being a 23-year-old Indian girl myself the horrid Delhi Gang Rape sends chill down my spine.
"It appears to be that
a rod
was
inserted
into her and it was
pulled out with so much force
that the
act brought out her intestines...
That is probably the only thing that explains such severe damage to her intestines," said a doctor at Safdarjung Hospital where the woman is being treated.
Delhi Gang Rape that changed the Rape laws in India
Yes, I tried to un-read and un-imagine it too. If you are human, you definitely tremble with the shocking details that emerge of what transpired in the horrific night. And to think that the bus is a
school bus
!
Yes, you read right.
It ferries

school children!
I had never understood why my teacher and my mother had always asked me to be careful when bus conductors were friendly to me. I used to think, I am only 7!! Yes, the little kids need to be taught what is rape and how they can be safe!!!
Only one has been convicted of
635
rape cases reported in Delhi in this year alone, 2012.
"It's a shame that our home minister doesn't have any idea of the
conviction
rate of 26% on sexual offences
or that just 12% complaints are converted into FIRs," said Lenin after meeting the minister-TOI. And don't we know if 635 have been reported 6350 would have actually happened or more!!
Where are we heading as a nation?
Having an overprotective mother as I do, who never forgets to tell me about every rape case that makes to the newspaper, I have always tried to ignore as much I could. We have to go out. We try to avoid and ignore, hoping the biggest fear and nightmare of a woman never turns true- rape.
But you cannot ignore this
heinous
crime for the
cruelty, inhumanity
, the sheer
indifference
,
arrogance
and
remorselessness
!!
Naryan Murthy says He's ashamed to be an Indian.
I am ashamed to be a human!!
"This is not only an animalistic act, but
in the past 20 years I have spent in this profession I have never seen a victim of sexual assault being subjected to such brutality
,"
said a senior doctor at Safdurjung Hospital where the victim was admitted
.
I would say, don't demean and insult 'animals' by calling this an
animalistic act.
Delhi Gang Rape Case | Mass Protest| The New Indian Renaissance
Although I support the protestors, I request them not to protest outside the hospital as it can lead to more infection for the girl as the doctors say.
What happened COULD EASILY HAVE BEEN PREVENTED.
Read on for more shocking details) It becomes more and more clear that the men were remorseless and confident about not getting caught. Poor, drunk and armed with an arrogance that they could get
away with it
!-IndiaTimes.
We talk of youth? Great demographic dividend, eh? What are we doing to improve the quality of this youth? The youngest nation in the world, eh?
Of the 6 accused, one is 19, another 20 and one MINOR!!
Yes, let the minors not know about sex, and let them become rapists!!
On 16 December 2012, the 23 year old girl was brutally raped by six men (read
monsters
,
it's a sin to call them 'men') in a moving bus with tinted glass and heavy curtains that crossed
five different police check points
,
moved in circles
a
nd nobody noticed? Tinted glass has been banned. Yet the police is being
'praised'
?
Good investigation should NOT be the exception but the
NORM!!
The complete Story of Nirbhaya Delhi Gang Rape Case India
What exactly happened that night? Delhi Gang Rape
On 16 December 2012: The victim, a physiotherapist from Uttam Nagar and her friend, a 28-year-old software engineer, had gone to the Select Citywalk mall in Saket to catch a movie; Life of Pi. We are told that we are safe when we are accompanied by a man. She had probably thought so.

By the time the show was over, it was past 8pm and the couple took an autorickshaw to the DDA Munirka bus stop on Outer Ring Road.

(

Latest details from The Hindu as on 23 Dec,2012)

The victim purportedly told the SDM that around 9.30 p.m. while she and her friend were standing at a bus stop at Munirka, they were called into the bus by the juvenile accused Raju (name changed), who told them that the bus would go towards Palam. On entering the vehicle, the victims found that in all there were six others besides them in the vehicle.

A few minutes into the ride, her friend got suspicious as the bus had deviated from the supposed route and the other occupants had shut the door.

When he objected, the six accused taunted them, asking what they were doing together so late in the night.

The 28-year-old was hit on the head by Ram Singh. The woman was then dragged to the rear end of the vehicle by Rahul and Akshay Singh.

In her statement, the woman said that after hitting her friend, who fell unconscious, Ram Singh went to the back of the bus and was the first to force himself on her. It is learnt that the girl had heard some names while the attackers were calling out to each other. As they were being brutalised, the attackers threatened both the victims that they would be thrown out of the bus. Initially, the accused had only intended to throw the boy out of the vehicle but later they changed their mind after both the victims fell unconscious due to the torture they were subjected to.
The Indian media dealing with rape cases
Sharma said the juvenile Raju, name changed,
(WHY? Why do you have to change names?You still talk of protecting these creatures??)
is a vagabond who has been out of his home for the past few years and had been in the bus on a fateful day and even shouted to the girl and the boy asking them to board the vehicle. [Thesarus says "Juvenile" means 'childish' Synonyms: adolescent, babyish, beardless, immature, infant, infantile, naïve. Can you STILL use this word for this MONSTER?]
The police also recovered the victim's mobile phone from Raju
.
Police claimed, burnt remains of the victim's missing mobile phone, ATM cards and, ironically, some remnants of the clothes which she was stripped of during the horrendous act, have been recovered
.
(There's so much evidence but you still want to verify, verify, verify…………cover those morons so that we do not recognize them if they come to rape us, right?)
No sooner than they boarded the bus that one of the seven occupants made a lewd comment.
You're not safe even if a man is with you
The gang asked the couple why were they travelling so late. When the man told them not to bother and mind their own business, the men picked up a fight and the boy was hit on the head. The girl protested and fought with them to save her friend but was also hit. The girl even bit Ram Singh on his hand.When she resisted and bit his hand, Ram Singh got very angry. Alcohol and the victims' defiance, made him go berserk.
(
WHY? How dare an educated independent girl protest an uneducated bus driver…He is supposed to be superior,…..why? Cuz he is a man! That is the problem!
Where are we heading as a nation? Would you still call us independent, secular, socialist and democratic?
Solution is teach the men to respect women and not rape them!!!)
He picked up a rod and hit the two everywhere. His accomplices followed suit," a source said.
Her male friend was beaten up with iron rods and gagged near the driver's seat. Outraged by her defiance and in a bid to teach her a lesson, they then dragged the girl to a seat in the rear where they took turns to brutally rape her.All this while, the bus roamed around Delhi roads.
"Egged on by Singh, who claims he got incensed when he was bitten by the girl when he was assaulting her friend and started
beating her mercilessly
— especially on
her face and private parts with his shoe
, the juvenile was the third one to sexually assault her after him and Akshay Thakur," said an officer.
And yet you want to protect the so-called minor, eh?
The horrific details are just terrible!
She was so
brutally battered and savaged
by the six that doctors at Delhi's Safdarjung Hospital had to
remove almost her entire intestines
to arrest the gangrene setting in.
Doctors say only
five percent of her intestine
had been left inside her when she arrived at the medical facility on Sunday.
The men have been identified as
Ram Singh-the bus driver,
33
,
resident of Ravidas Camp at Sector 3, R K Puram (driver of the bus, DL1PB-0149),
Mukesh Singh-Ram's brother and a driver/helper,
24
, Vinay Sharma-an assistant gym instructor,
20,
Pawan Gupta- a fruit seller
18
(TOI) or 19, Akshay Thakur-a driver/helper
26
and another cleaner
Raju
25
.
All seeming to be normal people, right? Be careful the next time you get a gym instructor or buy fruits. They are everywhere.
The evening started out normally for the gang."Being Sunday, Ram and his helper had cooked a chicken dish and had a small party. They decided to go for a joyride and also make some quick money by giving lift to people so that they could buy some more liquor. Akshay then took out the vehicle and Vinay, Raju, another cleaner, and Pawan joined them for the ride. Finally, they left with Mukesh driving the bus. It was around 8.15 pm. They are all friends and live in the neighbourhood," police commissioner Neeraj Kumar told TOI.
Clearly high on alcohol and armed with the
fearlessness that only Delhi's cops can induce
,
the gang embarked on a joyride on the bus, intending to make some extra money on the way.
Prior to picking up the victim and her friend, they had picked up a man from R K Puram and
robbed him before throwing him out of the bus.
Their first victim- Ramadhir Singh-a carpenter was picked up and ushered in under the pretext of dropping him off at his destination Nehru Place for Rs 10.Then,they forcibly took away
Rs 7,500
and mobile phone from him and then threw him out of the bus near IIT Delhi around 8.45 pm.
And here is the sad part.
Had Ramadhir Singh reported the crime or called for help, there is a high probability that the gang rape that happened just an hour later could have been prevented.
Let me guess, why he didn't report. We all know cops wont do anything, right?
Once Ram Singh pleaded guilty, he opened up and revealed gut-wrenching and revolting details of the fateful night. Even while

his friends were raping the girl

, he had started planning for their escape. He was the mastermind behind stripping the girl and her friend before dumping them on the road. To cover up their tracks, he decided to

strip the victims completely before throwing them out of the bus

to leave no trace of incriminating semen or blood. He also grabbed the victims' mobile phones and switched them off.

He was so confident of not getting caught that he told his friends to carry on with their normal lives, but lie low for a few days.

He even parked the bus after the incident at its

usual place.
The next morning when he watched television and found the case being discussed all over the town, he tried to destroy
evidence
and washed the bus thoroughly to remove blood stains.
Why are criminals blatantly unapologetic?
Guess why he was SO CONFIDENT? Because they know NOTHING will be done! Lack of consequences gives everyone immunity and there is no humanity left. And 7 years is a very short time even if they get convicted. They can always return and repeat it!

However, the forsenic experts found enough evidence to net him and his pals.

Update 1Jan2013: I thrashed and kicked... but they were boiling in anger and murmuring 'kill':
Delhi Gang Rape Case | Torture
TORTURE those monsters as much as they tortured her and more! Capital Punishment is so less, so easy!! Is there any Human Rights Activist going to question? We are NOT TALKING about humans!! Do you call such a creature human??? Revisit the definition of human!! Brutalise. Castrate. Let them feel what iron rods being put in to get out your intestines feels like!!
TEACH THEM A LESSON
for teaching a lesson to a woman for being a woman.
"Please don't tell my parents,"
she had begged after three Delhi Police personnel came to her rescue. The PCR had to wail its siren incessantly to be able to steer through the
throng of onlookers staring at her ruthlessly assaulted body.
As dozens of men merely looked on,
her battered body was covered in a green sheet by her 28-year-old friend and the police officials.
What is the problem in the thought process?
So many men(again read monsters.Those who can see such a horrific sight and do NOTHING do NOT deserve to be called 'men'!) Again, I stop to ask, where are we heading as a nation?
"While her friend was able to limp onto the PCR, the woman had to be carried and carefully put inside. She asked them not to tell her parents about what had happened to her,
spitting blood every time she moved her mouth
,
" said an officer.The PCR staff, struggling to come to terms with the sight before them had to muster courage, a source claimed, to look her in the eye and give her a false reassurance before she fainted.Why?Arent the police supposed to be brave enough? She was told she needn't worry and they would tell her parents she had been in a very bad road accident.
Minutes later, an officer said, the vehicle pulled into the Safdarjung Hospital and the victim
was conscious
as soon as she was laid on her bed.
I am awed by her courage.
The fight she would have put on is evident from the injuries. Look at the friendship and bonding. In such a condition, she has been repeatedly asking how her friend is and he comes to meet her now after so many days. He was also to leave Delhi as his parents wanted him to. But guess he has not as he is helping with identifying and all. Though I hope that the 28 year old friend would have put maximum effort, somewhere I do not feel so as being 5 years older and given the fact that physically men are stronger than women, he should have had more strength to fight back and not stay gagged. He never had as many injuries as her. The problem is with the mindset. Ask any male friend, how much he would do to protect his friend and given the same situation, the most obvious answer you would get is, you cant fight back six men, not with iron rods hitting you. It's not a movie. But, what I ask is, why lose before you try? Why let it be? How can you let go? Same iron rods hit her too and she got brutally raped by six in turns and got her intestines out too. And she's so young!
"I'm a physiotherapist," she told the doctor. "I've done a four-year course and I'm interning at a hospital, too," she had said before fainting again, claimed the PCR personnel.
Police sources said that senior officers have decided to reward the three personnel who, irrespective of their jurisdiction, did their job on fateful Sunday evening.
Aren't, they SUPPOSED TO?
Will you wait for jurisdiction? Don't you pledge to protect your nation? Anyways reward anyone you can for good behaviour but what about those policemen who were supposed to be there at the checkpoints where they were not?
Of the
83,762
Delhi Police personnel, close to
45,000 are not available for policing
. Of these, as many as
7,315 guard just 416 VIPs.
Ram Singh-the mastermind of this crime, came across as

remorseless
and cold
during police investigations. A volatile man, he was known among friends as "Mental". His neighbours in the Ravidas slum where he lived, talk about his bad reputation and drinking problems. There's an accident case registered against him and he has admitted to being involved in several other brawls. He had also run away with a girl in his neighbourhood, sources said. The would be rapist and hardened 'no soul' criminal ferried school children every day! It is shocking the school authorities didn't run a background check on him. Otherwise, an illiterate, aggressive man who had been involved in an accident before, would have never been allowed on the roads.
Ram Singh is the perfect example of the type of anti-social elements that are capable of committing crimes and disregard rules of society.
But nobody cared to stop him in the process. Had anyone seen this dastak (as they say in Crime Patrol), I hope it could have been prevented.
Dr. B.D. Athani, medical superintendent at the hospital, said the woman will have to be
fed through intravenous fluids for the rest of the life.
While she was unable to communicate verbally, the Hindustan Times reported a heartbreaking note to her mother revealing the survivor's indomitable spirit. The woman's brother told the newspaper his sister had written the words
"Mother, I want to live"
on a piece of paper.
The brave 23-year-old student has been taken off ventilator. She scribbled a message that read,
"they must be punished",
according to an NDTV report.
Rang De Basanti taught us to speak up and actually do something about our situation if we don't want to be in it. It didn't provoke to but showed what the 50% of youth would do if their voices are unheard.
We as a nation have failed. We have failed as humans; as a species. Or have we not? Recently I had heard that humans are the most cruel beastly species in the world who had ate each other up in cannibalization to end civilization.
This case rightly proves so again.
She had bite marks on her body.
One of the accused persons
who were brought to the hospital for a medical examination on Tuesday
c
onfessed to having seen a
rope-like object — likely her intestines
— being pulled out of the girl by the other assailants on the bus.
What kind of monsters are they?
What creature does one call them? Calling them animals shall be extreme insult to civilized animals!! Beasts rip apart their food…not their species!!
But yes of course, the extremely patriarchal society that we live in, it doesn't consider us women who give birth to them, a part of their species.
Glamour, movies, Television, Advertisement commercial all
in their way to make the big money leave no stone unturned to showcase women as just
sex objects
.
Items
. And literally so. Just things.To be used and thrown. I ask you, where are we heading as a nation?
And to think that they are hiding the faces of the rapists so that they can come out and rape us!
When I had first read of what happened to her, I couldn't imagine someone survive after that! And to think that all her life she has to survive on intravenous fluids, I was sad. But looking at her spirit, I salute her. She is one example. I am the same age and I feel so coward. Of all the rape cases, this has shaken the Indian conscience. I am so happy for the protests and condemn the government for the water canons and lathi charge on women.
Y
ou cannot protect us!And you lathi charge! Disgusting!
I am a very non-violent person. But these cases cannot be dealt with non-violence. You cannot become Gandhian here and say, "Oh, you raped me? Rape me again!" It is not equal to a slap that you show them how much you can tolerate.
We women have tolerated ENOUGH.
I had read as a teen, every woman in this world has been molested once. I had not believed it then. Rules are never same for men and women. If man commits adultery, he is supposed to be forgiven as if it is his right but not so vice-versa.Every bit everywhere.Where are we heading as a nation?
Sex Education
Talking of mindset change, sex education, grooming with morals and values is all ok but ALL SLOW. Immediate results can only come from a trendsetter for such horrific crimes.
A punishment for which we SHUDDER as much as we shuddered for the crime itself!! AND MORE.
I could not feel any pain for the monsters who were made to eat human excreta and urine by Tihar Jail inmates. Pigs they are. And PIGS are MUCH BETTER.Calling them by any animal's name is an insult to the animal's dignity.
And they have no remorse. The police officials said of the 6 accused who have been arrested, there was no repentance
AT ALL
.
TORTURE them till the point they BEG TO DIE, but do not give them death, keep torturing…..Torture till they get back their soul.
What kind of life imprisonment is being talked about? Revisit why law was created! To protect the society from anti-social elements who pose a threat to our security. If they are left alive without being
CASTRATED
,
don't you know what will happen? Obviously you don't have 31 crores again to protect them from not entering society like Kasab, and we know how great our jails are! So, they can escape any moment and rape again!
There is NO FEAR.
Within a week of the fury, protests and outrage over this heinous, gruesome, Delhi Bus gang rape case
,
a 8 year old Dali girl was raped in Bihar, a 40 year old was raped in Delhi, a 19 year old and a 23 year old were gang raped in Bhubaneswar and Keonjhar in Odisha.
The nation getting outraged had no impact in pre-plannd gang rape where 3 waited to do the horrid act as the fourth brought her. She knew him, fell into the trap. Agreed that 95% rapes happen like this, through relatives, and acquaintances. But most cases
go unreported
.
Because a person can EASILY come back after 7 years, and take revenge, most women do NOT report. And the social stigma, of course. Even the police would hold the
women responsible for getting raped.
But, you know you get raped anyways! Because they never teach the men

NOT TO RAPE

.
Each time the victim is victimized further and further. I remember reading a post in The Hindu back when I was a teen, 'Never go out, you may get raped, Don't stay home, most rapes occur in your homes, don't wear short outfits, you may get raped, don't cover yourself too much, it arouses curiosity and you may get raped, take a man along with you, you might get raped, never be with a man, you may get raped, get married to have a husband to protect you. Oh wait, what about marital rapes! Don't marry or you might get raped.'
That is our irony. The problem is with the mindset. The problem is with killing the girl
child
.The problem is with not even recognizing the females as HUMANS!!
The problem is with the patriarchal society. The problem starts with discrimination against women
, teaching a man from his childhood that he is
superior
to women! That leads to such cruel monsters who did such gruesome act "to teach her a lesson
"?? Huh……DISGUSTING!!
It is the woman who lives a cursed life after being victimized so brutally.
There is no empathy or soul in the so-called human society that we live in!Where are we heading as a nation? Is humanity alive?
We are in an era where the so called most educated men with great degrees and premiere institutes would even consider women as
just pleasing devices
. And what sadistic pleasure could be even thought of in brutally beating, inserting even an iron rod! ….to teach her (the women) a lesson? I fail to understand where we are heading as a nation!
Our problem is that from childhood boys learn to sing along to 'Tu chiz (object, item) badi hai mast mast…'. Go on celebrate more to Sheila ki jawani….munni badnam hui…..show off every product as if the only reason to buy is to do it to a girl.Every time the movies, the media, the ad commercials objectify women. Apparently the only view to look at women is, lust. And they do not desire women. They think it is THEIR RIGHT. When there is no justice for other rapes, it's useless to even count marital rapes.
I am shivering to think about what would happen when I have children too! How will I control a son if I have one and teach him all the humane values I have learnt and ensure he never falls prey to bad company and the tantalizing mystery of the unknown in the internet and tv and what not and if I have a daughter as I had always wanted, what do I do? The generation that would follow after us, the generation-y would see more exposure, uncountable elements craving to spoil the humanity within an individual. How do I not worry the way my mother worries each time I am alone!
A state of constant paranoia, ceaseless insecurity…….utlimate lack of safety. I ask , where are we heading as a nation?
It is our responsibility(whoever is left sane after 12.12.12, as
humanity has literally ended though we humans seem alive
) to know for yourself (if you are a man) and teach other men , anyone around us to respect women and NOT RAPE. Our society will always find a reason to blame the women. I do not know how this came out of the Delhi Gang rape case, but maybe it's the collected anger so far that has erupted. What we wear should not be a question. We are humans too. Same eyes as yours, hands, legs, one nose and one mouth. What makes you think we are literally a piece of flesh, chicken leg piece as they say. Is there really no difference? Men easily bite off and throw. I wonder what the men have to say about ancient times when people didn't wear clothes and they still were more civilized
.
REAL MEN do NOT RAPE.
I loved the
Dick Gregory quote
that has been retweeted umpteen number of times.
even if you're naked, no one has a right to rape you.
Blissfully unaware I was.But brought to notice of the incident in a GD and more so outraged when a B-school guy said, "They were in a situation. They were drunk". Shocked (and thinking of the statement for just a rape) we were outraged. Little did I know of the gut wrenching Delhi rape case. Yet we retaliated.
Education is not the reason because our entire education system is flawed where no values are given to students. Although the cruel monsters in this case were all uneducated, slum dwellers or the like…every now and then you hear of cases of IIT, IIM Ahmedabad grads who torture for dowry, female infanticide, female foeticide and what not!
Degrees are NOT EQUAL TO education
. One NEEDS VALUES to be given. And
COMPULSORY MARTIAL ARTS
training to girls too!! Starting from 2 year olds……(Come, on! They get raped too!)
Having said so, how do we do it, really? Any ideas? How to imbibe in a person that men and women are equal and one should not exploit women. In a culture where nobody speaks of sex which is a taboo, families would change channels if an awareness ad is there, how can one talk to somebody on this matter? I teach a 13 year old boy. I do not know how to exactly teach him never to rape. Any suggestions? I hope he never grows up to anything evil.
You saw my bold font yellow for
'onlookers staring at her assaulted body
',
right? We as a people have failed. We are LAZY, insensitive, we do NOT have a heart, we do NOT move to action. We just WATCH. Ask me why I didn't go to Delhi to protest? Can you guarantee going to Delhi and returning back would be Safe? No, right?
I DO NOT know if anything will happen.But I hope. I hope CASTRATION becomes the punishment. I do not know if fb dp changes can affect anything, if facebook will ever share aggregates of how many people changed their dp to black in 2012, making of a history, of a revolution! I hope this war against crime on women doesn't fizzle out as Anti-Corruption movement did. If I have to sign any real petitions, tell me, I am here.
I openly support and give my consent to the
HARSHEST PUNISHMENT
in the world,that cannot be imagined, for those criminals.
Rape is worse than death as many women would choose to die rather than get raped. Hence, the punishment should be MORE SEVERE.
I have put my
SOLUTIONS
in the next post as this has become real lengthy.What are your thoughts on this?What do you feel after you know what exactly happened that night in the Delhi Gang rape case? Share your thoughts with me in the comment section. There's no text verification. It's easy.And I will definitely reply to you.:)
Thanks a ton for taking the time to read! :)
What's done is done and we successfully got rape law amendments.
Should you want to refresh your mind with a soft love story,

do visit, my

fiction

and Novel-

Ayesha Diaries

section
SubscribeI'm a simple radio jockey. There will be no spam. Only content IF I'm free, that is. Click the button for new post updates.
I am trying feed burner alternatives. Get your own 👉follow.it
Comment!
Also ✅ post to facebook. Please donate to help support us creating more content. A subscription/ one-time payment will really help.
paypal.me/doveranalyst
or
paytm
Choose a recurring payment option from dropdown.